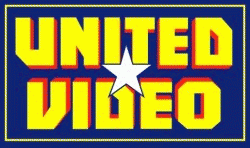 About Us
United Video Nelson is one of the last 30 Dvd rental stores left in New Zealand.
Come and see what we can offer you for your next entertainment experience.
With over 18000 dvds, games and consoles for hire there is something for everyone.
We also have a great range of treats – American candy, popcorn, chocolates, icecreams.
Not sure what you want to watch, then check out our Highly Recommended, Golden Oldies and Staff Picks stands.
You can reserve movies and games at no cost.
We have a large selection of ex-rental dvds for sale and we can resurface your own discs.
Monday is our Rent One Get One Free special and Tuesday is our world famous $2 Day for all dvds ( except box sets ).
There are also bulk deals available every day.